Stop Press
Antiques Fair 2018
Book Launch

'ELLIE' THE BRUMBY TO ATTEND BOOK LAUNCH!….WOWIE! SEE HER IN ACTION!
THURSDAY MAY 17, 2018. – 10AM.
HERVEY BAY HISTORICAL VILLAGE AND MUSEUM, 13 ZEPHYR STREET, Scarness
———————-
YOU'RE INVITED TO COME AND SHARE A PRECIOUS MOMENT!
COME ALONG AND MEET 'ELLIE' THE BRUMBY!
THE LAST BRUMBY TO ESCAPE THE CLUTCHES OF FRASER ISLAND HARSH MANAGEMENT.
FRED WILLIAMS WILL BE LAUNCHING HIS HISTORIC BOOK ABOUT THESE WILD HORSES.
'EQUINE EPITAPH – UNDER THE RAINBOW – FRASER ISLANDS LAST BRUMBY'
ALLOW WILLIAMS TO AQUAINT YOU WITH THE FASCINATING TRUTH ABOUT THESE ANIMALS.
LEARN ABOUT HOW THE QPWS BIAS WITHOUT COMMUNITY APPROVAL'KILLED AND REMOVED' ONE OF THE MOST CRITICALLY ENDANGERED HORSES IN THE WORLD ACCORDING TO EXPERTS DETAILS – (IT'S IN THE BOOK).
Back a winner! Morning tea available! Official opening in the iconic MAHENO Display at Museum
This is our history it's disappearing before our eyes!
December 2017
Carols in the Village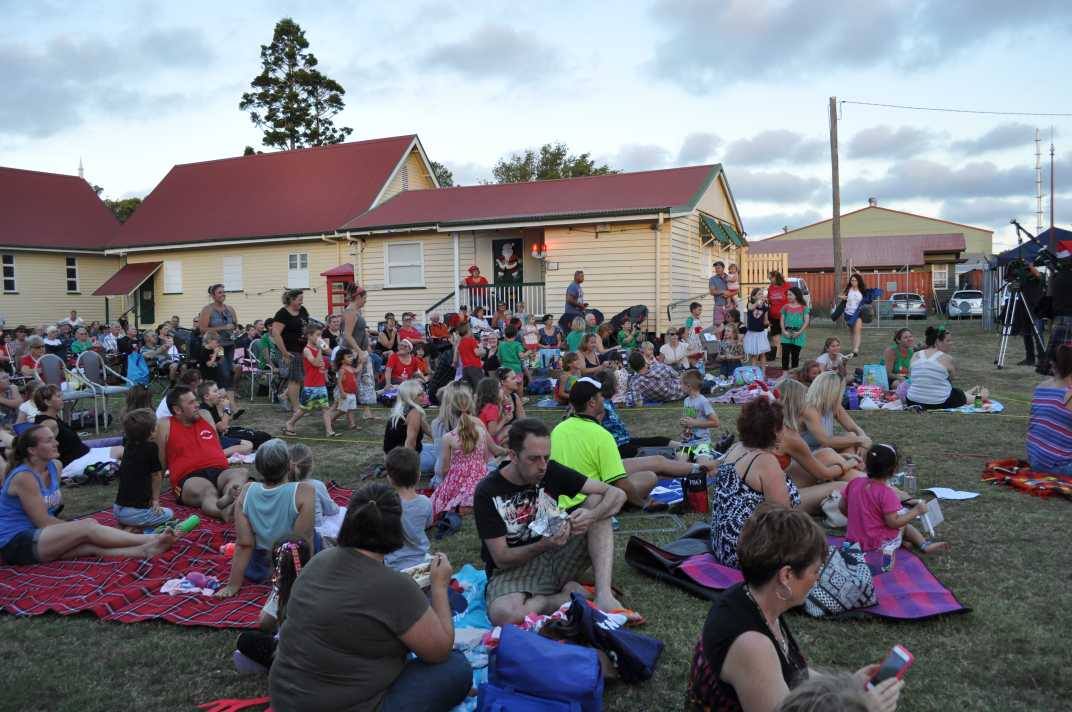 Carols in the Village will take place on Saturday 2nd December 2017.
Entry Adults $2.00 donation, Children Free.
Gates open 4.30pm, On stage entertainment from 5pm to 6pm. Carols start at 6pm with the entry of the lone piper from the RSL Highland Band, Duncan Birt..
Raffle drawn around 7.30pm. Great prizes.
Great Family event. Best Carols in the Bay . Sing along with Mansong. Fraser Coast Chorus, Makin Whoopee, Xavier Catholic College Junior Choir, Acoustic Jabiru and all our great soloists, Carol Sendall, Jon Vea Vea, Rachel Damms, William Ramage and Chloe Lee Mahoney.
Hot and cold food and drinks. (Hamburgers available this year !! )
Battery operated candles available for purchase.
Visit Santa's Grotto and see the Elves making toys etc. You may be able to help them.
Bring a chair or blanket and maybe a sweater for later in case it's a cool night.
Santa will arrive in the 1903 Oldsmobile and give out free lollies (Courtesy of Woolworths Pialba) around 7.45 approx.
For the last two years we have been generously supported by the Fraser Coast Regional Council with a Community Grant.

December 2015
Major disaster on Tuesday December 1st 2015 at the Village. A fire started in the rear building adjacent to the Workshop. It looks like we have lost several vehicles under repair/restoration including our beautiful red 1934 Ford truck, a TE20 Ferguson, maybe two Allis Chalmers tractors, numerous stationary engines and machinery and ALL our tools and machinery, bandsaw, circular saw, lathe, planer, hand tools etc. etc. Not looking forward to clearing up the mess. PS The Carols in the Village will still be going ahead as planned on Saturday 5th Dec.. We are lucky that none of our main buildings or displays are affected.