Hervey Bay Historical Village and Museum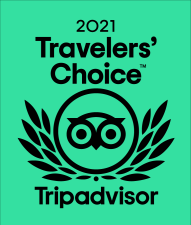 In line with the regulations starting on December 17th we unfortunately have to post this information.
Please bear with us in these difficult times and remember that all our staff are volunteers who do not make the rules but have to comply with them.
All of our on site staff are double vaccinated.
Starting December 17th, all visitors to the Historical Village must show proof of double vaccination .
Any changes to the regulations will be monitored by us and this post will be updated.
Click to see video of Mayor George Seymour
making a miniature horse shoe in our Blacksmiths Shop
A doorway into the past right in the centre of Hervey Bay
The area along the Fraser Coast that has become known as Hervey Bay has a rich history dating back to before Captain Cook first sailed up the east coast of Australia.
Discover what life was really like in the early days
This area is now a major tourist attraction but in the the 19th Century and early 20th Century things were very different.
Life was tough and to survive here settlers needed to be resourceful and prepared to face challenges that are almost unimaginable in this day and age.
A huge display for you to see
The Hervey Bay Historical Village and Museum has managed to preserve some of that early history and now you can walk through our museum that covers 1.2 hectares and:
explore 21 buildings from those early days
examine 12,000 items, both large and small, in our collection
take part in interactive demonstrations of some of the skills those early settlers needed to survive in what was a harsh and untamed environment
and discover what life was like for the people who settled this area.
Something for the whole family
The Hervey Bay Historical Village and Museum is a multi-award winning attraction for the whole family that will take you back to a time when life was tough and you needed to be resourceful to survive here in Hervey Bay.
Come and see us and discover how the early settlers built the foundations of what has become today's Hervey Bay.
Scroll down for Contact Form